It keeps coming back like a boomerang over and over again - this particular CBD unit I've had the privilege of selling not once, but three times! This is a rarity, even in the CBD property market.
It's one of those classic 1 bedroom CBD apartments that tick many of the boxes for buyers whether in good or quieter times in the property market: price + proximity (within the CBD) + practicality (in design & style) being a great property combination over the years for its various owners.
Take a look at this apartment's journey and latest metamorphosis ...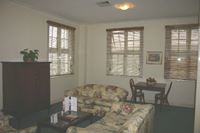 Dateline June 2006: The seller decided to list with me and a happy buyer is found for their heritage fully-furnished apartment. It was a perfect CBD base for the new owner when in Brisbane, and a great 'no hassle' rental for the rest of the time.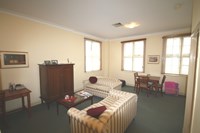 Fast track to March 2010: A change in job and location meant the owner had to sell and a couple were thrilled with this CBD property buy. It was the underlying combination of affordability, location within the CBD, and the tight vacancy rates that were the key incentives for the new owners. Using the apartment themselves when in Brisbane for business, and renting out when not there, providing the ideal living/investing solution.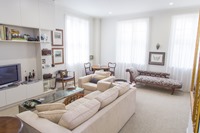 April 2013: With changing business came the re-sale of this apartment and the new owner has now given it an amazing makeover that would make 'The Block' contestants green with jealousy! This is only a small taste of the new look and we'll be giving you a 'behind the scenes' insight into this astounding transformation in a few short weeks ...